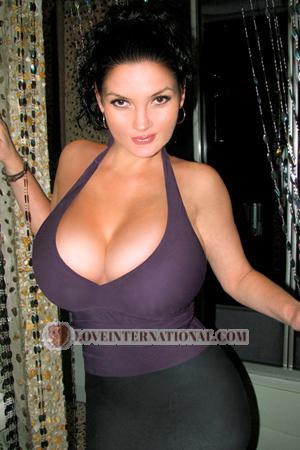 Maria
Age: 37
Zodiac: Gemini, Ox
Weight: 121lb, 55kg
Height: 5'6", 168cm
Eye Color: Hazel
Hair Color: Black
Marital Status: Single
Children: None
Religion: Christian
Smoker: No
Drinker: No
Education: High school
Company: Beauty Salon
Job Title: Owner
Sports:
Hobbies:
Self Description: I want to start by saying that I am more than sure that it is possible to get everything what you want, for now, my goal is to meet a man who will share with me my happy and full life. Since childhood, I know that the most important thing is to make sure that you are worthy of happiness and all the best in the world. My parents were not rich, they could not pay for my higher education, but this was not a barrier to my success in life, of course I am not a millionaire now, but I'm 27 years old and I already have my own beauty salon. I started working as soon as I graduated from high school, then I graduated six month course to be a hair stylist and I was lucky to find a job in a good beauty salon, I was being economic and purposeful girl, all the money I spent to improve my skills, with each month I got more and more customers, by 4.5 year-end I saved enough money to start my own beauty salon, this is my pride) Every girl should use what Mother Nature gave her befor! e Father Time takes it away)) I try to be a good example for my clients, if you can't be a good example - then you'll just have to be a horrible warning)) But when I reached my goal, I realized that material things and the business is not the most important thing in woman's life, I do need a man with whom we share not only our bed but life. I was in a civil union, but our relationship did not work. I think that many people know that Ukrainian men are used to being in a relationship with several women at the same time. When I found out that my ex was such kind of man, I broke the relationship. My good friend is the owner of the marriage agency in Mariupol and she offered her help to find a decent man abroad… and my first thought was 'why not?')) So here I am) I want to note that I am not afraid of losing my business here, I could sell it and work in the country of my future husband, now I understand that being in a happy relationship is a priority for me. what about my pers! onality ... I know how to be sexy perfectly with style and con! fidence. I dress with the right mix of sassiness without giving away the goods. When I meet my right man I will flirt with my eyes and not just with my body, I like to watch sports, we don't want to go lamp shopping on every Sunday afternoon in the fall. We'd much rather be parked on the couch watching football ;) I have a career, my own set of friends and something I am passionate about outside the relationship. I want to be interesting for my man, I do want to be a Real Housewife crazy drama queen. Relationships aren't always the best of times and when there is a fight, I am real and grounded. When there's an argument, I am not that type of women who gets crazy and spits venom because that's a one way ticket to hockey. I can have a mature conversation about the issue at hand and rationally work through the issue with my man, when my man having a bad day, he will have my unconditional support. I know how to unconditionally love my man, yes, it includes lots of passion and ! hot nights, but it is my love in daily routine either.
Comments: I know that age is not the most important indicator in a person, Inside every older person is a younger person - wondering what the hell happened)) so ... I can create beauty not only in appearance, I do know how to make relationship beautiful, it's weird to know that so many people are lonely, it enough to be afraid of life! I hope my man will hear and feel my emotional readiness, when the student is ready the teacher comes; when the woman is ready her man comes, I say it out loud now, I am READY!