Meet Our Professional Matchmakers
Elite Level Expertise - Professional Support Staff Worldwide
We would like to introduce you to our professional team of Lead Matchmakers, one or more of whom you will likely be working very closely with during your journey. While the professionals on this page are essentially the face of the company and your personal consultant that you will be working with, keep in mind that there will likely be dozens of other real people in our offices around the world involved in supporting your search in one way or the other. And literally hundreds of people over 27 years that laid the infrastructure to make it all possible.
Our ultimate goal, from day one, has always been to give you, the client, the absolute best chance for expeditious success. Our staff is sincerely invested in that goal. While the experienced, professional matchmakers that you meet below are an integral part of the process, they are essentially simply using their expertise to drive a very expensive vehicle to get you where you want to go. Many more times than not, that is exactly what happens.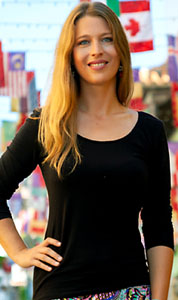 Maria
Lead Matchmaker
Regional Specialty: Latin America
Maria is an international elite matchmaker and one of our senior consultants. Maria is originally from Germany but since she was a child she always wanted to travel the world and live in different countries. That is what she has been doing since 2010 now having lived in Italy, France, Mexico, Guatemala, Panama, Costa Rica, and Colombia, as well as traveling to dozens of other countries around the world. Her international connections, her dedication, and her intuition make her a very successful matchmaker. She works with clients from all over the world and speaks several languages. She is our primary expert for Latin America as she has been living and working there on and off for 6 years. Her everyday work life is made out of love, adventure, courage and a lot of fun as all these different cultures are very unique. In life, and especially love, she believes that borders do not matter. Love can be anywhere if you just look for it and give yourself the opportunity to find it.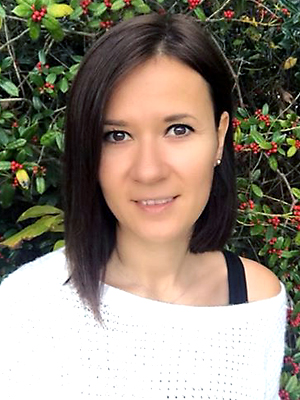 Anna
Lead Matchmaker
Regional Specialty: Eastern Europe
Anna is from Volgograd (perhaps better known under its Soviet name, Stalingrad), Russia. After finishing her degree in International Relations at a local university, she decided to study abroad and moved to the US. Anna joined AFA network in 2011. An avid traveler, she enjoys experiencing and understanding different cultures. This knowledge helps Anna not only to bring singles from different countries together but also guide them through the international dating process. Her broad experience is an invaluable asset for our clients.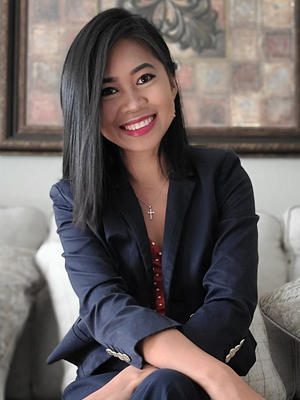 Ronna Lou
Lead Matchmaker
Regional Specialty: Philippines - Asia
Born in the Philippines, Ronna Lou met her husband Rob through the company and the two have been happily married since 2017, living in Arizona with their two amazing kids and dogs. Ronna's hobbies include kickboxing, karaoke, outdoor activities, and spending time with her family. Ronna has been our Lead Matchmaker for the Asian region for over four years now and, of course, is an expert on the Philippine culture and its beautiful ladies. Ronna Lou's tireless work ethic through all hours of the day or night often amazes clients as her dedication to the clients ultimate success can't be exceeded. She assists client with thier searches for a special lady through China, Thailand, the Philippines and Viet Nam while also assisting in developing our expansion of resources and countries throughout Asia.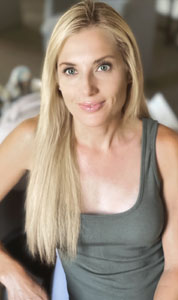 Dina
Lead Matchmaker
Regional Specialty: Eastern Europe
Dina is originally from Russia and has been happily married to an American man for 13 years that she also met through our company. They live in Arizona with their two beautiful daughters. She, like most of our matchmakers, provides invaluable practical experience and knowledge having gone through the process of searching for someone special abroad herself. She has more than 10 years of experience working with clients to bring couples together and helping to change their lives forever.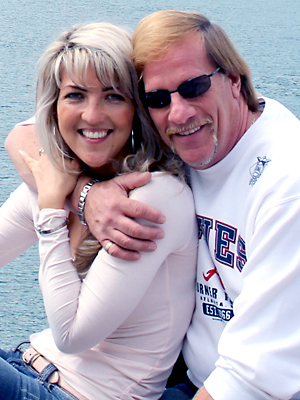 Dan & Polina
Lead Matchmakers
Regional Specialty: Eastern Europe
Polina was born in St-Petersburg, Russia. She started learning English in Elementary school and continued through college. In addition to earning a degree of International Industrial Management, Polina attended Russian art school. Polina joined our company in 2004 as an interpreter with an interest in helping singles from different countries meet each other. Over the years Polina helped countless people find their true love. Along the way, Polina met her special someone - Dan (below), and they have been together for over 16 years. Polina, Dan, and their daughter Sonya currently live in the Atlanta area.
Dan was born in Chicago. After completing his education Dan worked for several decades as a radio DJ at radio stations across the country. After owning an FM rock radio station for 10 years, Dan decided it was time for a new adventure and joined us in 2003. He worked on bringing people together with extensive travel through Russia, Ukraine, and even South America. While living and working in Russia for 2 years Dan met his lovely wife Polina (above) while working together.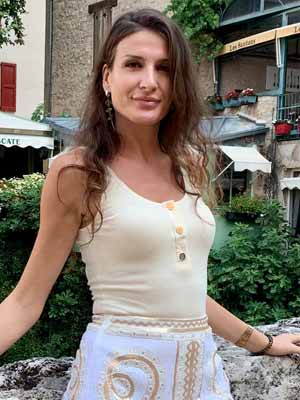 Elizabeth
Lead Matchmaker Specializing in French Speaking Clients
Regional Specialty: Eastern Europe / Worldwide
Elizabeth is originally from Russia. Living in Paris and married to a French man, she works mainly with our French speaking clients. She knows a lot about International dating, cultural differences and starting a long distance relationship. She has been a Matchmaker (for International couples) since 2017. Education in Matchmaking Institute, experience in International Matchmaking, true interest in people, good intuition, and friendly warm attitude made her a natural Matchmaker with a strong knowledge base. She speaks fluent French and Russian/Ukrainian. She is passionate, even madly in love, with Matchmaking as it changed her life for the better.
Elizabeth says that "nothing can be more fulfilling than seeing the sparkle and happiness in the eyes of the clients when they finally meet their true love" And now she is here to help you to find the love of your life, even in other parts of the World.