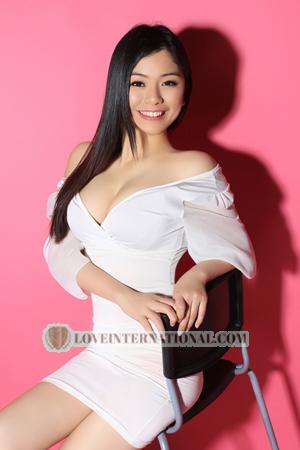 Yuanjia
Age: 33
Zodiac: Capricorn, Dragon
Weight: 119lb, 54kg
Height: 5'5", 165cm
Eye Color: Black
Hair Color: Black
Marital Status: Divorced
Children: None
Religion: Atheist
Smoker: No
Drinker: No
Education: College
Job Title:
Sports:
Hobbies:
Self Description: I am full of a deep sea of love towards my Mr. Right. I am womanly, open-minded, easy-going and honest. I always like to stay in good shape. I love life so much. I am tender as many orient women and decent as western women. I always dream of my man daily and nightly. So here I am into finding a man who loves me and I love deeply.
Comments: Sincere, honest, reliable and considerate.