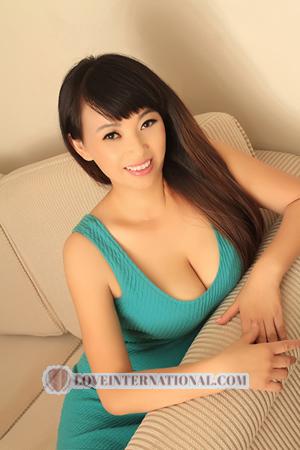 Chuanzhi
Age: 43
Zodiac: Cancer, Goat
Weight: 103lb, 47kg
Height: 5'6", 168cm
Eye Color: Black
Hair Color: Black
Marital Status: Divorced
Children: 2 - 15, boy; 12, girl
Religion: Atheist
Smoker: No
Drinker: No
Education: College
Job Title:
Sports:
Hobbies:
Self Description: I am a divorced woman, I am busy at work every day, I am successful in my work. Although I am a business woman, I think family is the first thing in my life. It took me a long time to recover from the first failed marriage. Now I'm going to find my true love, start a new long term relationship
Comments: I want to find an honest and loyal man here. I am a one-man-woman and will be honest to my husband forever. I just want to find someone who loves me and will be with me forever. No matter you are rich or poor, just true to me and don't lie to me.