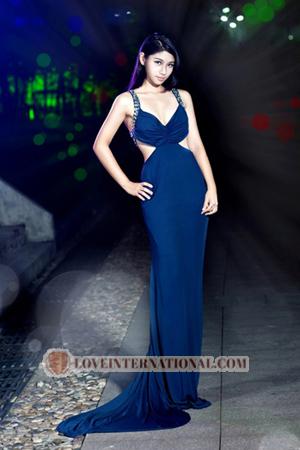 Jing
Age: 51
Zodiac: Capricorn, dog
Weight: 114lb, 52kg
Height: 5'5", 165cm
Eye Color: Black
Hair Color: Black
Marital Status: Divorced
Children: None
Religion: Atheist
Smoker: No
Drinker: No
Education: college
Job Title:
Sports:
Hobbies:
Self Description: Now I am living alone in the apartment. My life is simple. In the morning, I wake up at 630 and do 30 mins Yoga. And then I make myself breakfast and then I drive to my jewelry shops. I have two shops in two places, one is in Guangzhou, the other one is in Shenzhen. But I am not in Shenzhen often, my brother is there looking after for me. And then I usually go home for dinner at 630 if there is no social date. I have my maid cook dinner for me. sometimes I will invite parents for dinner at my place. After the first marriage, I am so calm. I am not in a hurry to look for someone, instead, I will spend time knowing him and to see if we match each other. I don't want to do it wrong again. I don't want to divorce again. This is such a huge pain for me that I don't want to risk again. I am a sensible, filial piety, self-love girl, have a bright and cheerful disposition, the combination of dynamic and static state, love reading, painting, food, the sea and outside activities.
Comments: Hope you are a healthy, honest sincere, has the sense of responsibility, good-hearted, inclusive heart strong man!