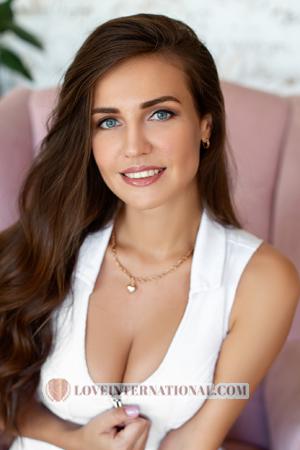 Anna
Age: 30
Zodiac: Pisces, Monkey
Weight: 114lb, 52kg
Height: 5'7", 170cm
Eye Color: Blue
Hair Color: Brown
Marital Status: Single
Children: None
Religion: Christian
Smoker: No
Drinker: No
Education: Master's Degree
Company: Private
Job Title: Ecologist
Sports: Fitness
Hobbies:
Self Description: I have read that butterflies can fulfill our dreams and they bring them to heaven. That is why we should not catch them and stop them on their way. I wonder if I were a butterfly what wish errand you would give to me? Perhaps I can do that. I like to help people and to be outdoors, I like flowers a lot too. And bright dresses. I am just an extraordinary girl just wishing to be happy.
Comments: My ideal man is a combination of wit, appearance and character. I see him brave, masculine, smart, interesting, cheerful and confident. It is important for me that he must be strong, that I could feel weak and feminine next to him.